NEWS: Current Awards:
"In Trance it" wins Hubert Sielecki Award at "Under The Radar" International Animation Festival 2019, Vienna.
"In Trance it" wins Radar Austria Award at "Under The Radar" International Animation Festival 2019, Vienna.
"Until we coleidescape" Audience Award at London International Animation Festival´s "Abstract Showcase Section" 2018
"Ex Terrat" Special Jury Mention at StopTrik Festival Maribor 2018
"Ex Terrat" wins Audience Award at 11th PSSST! Film Festival 2017
"Impulse" wins at Photophore´s and Microwave-Festival Hongkong´s "Cyber Human Lands" Competition 2017
"Until we coleidescape" wins at Visual Music Award 2017
"Ex Terrat" wins at Budapest Short Film Festival 2016 - Best Experimental


Upcoming, current & recent Dates
December 13th 2019 to March 29th 2020 Group Exhibition at OK Centrum Linz
December 9th to 19th 2019 "In Trance it" at Piccolo Festival Animazione
December 2nd to 8th 2019 "In Trance it" at Animateka Ljubljana
November 28th 2019: "Ex Terrat" at Anilogue International Animation Festival Budapest
November 27th to December 1st 2019 "In Trance it" at Animasivo, Mexico City
November 27th/28th 2019 "In Trance it" at 2 Days-/Best Austrian Animation-Festival
November 21st 2019 Music Video Presentation for Crystn Hunt Acron, at Deep Space, Ars Electronica Center Linz
November 19th to December 8th 2019 Photo-Exhibition at Schaustelle Vienna
November 11th to 17th 2019 "Ex Terrat", Animated-Doc-Program at Int. Animation Festival Cinanima, Espinho (PT)
October 28th to November 2nd 2019 "Ex Terrat" at CRAFT International Animation Festival in Yogyakarta, Java-Indonesia
October 6th 2019 "In Trance it" at ABOPevent Vol. 7, Asheville, USA
October 3rd to 6th 2019 "In Trance it" at Stop Trik International Animation Festival Maribor (SLO)
October 1st to 6th 2019 "Ex Terrat" at Balkanima, European Animated Film Festival, Belgrade
September 19th to 22nd 2019 "In Trance it" at Invideo 2019 (IT)
September 18th to 22nd 2019 "In Trance it" at Animasyros International Animation Festival (GR)
September 11th 2019 Opening of gold extra Exhibition at Galerie Pro Arte / Schmiede
September 5th to 9th 2019 "In Trance it" at Ars Electronica´s Animation Festival
August 30th 2019 "Ex Terrat" at Warsaw Animation Film Festival
August 28th 2019 "In Transit" at dotdotdot Festival
August 7th to 14th 2019 Sziget Festival Budapest
July 17th - 28 th 2019 "In Trance it" at AnimaMundi Rio de Janeiro & Sao Paulo
July 6th 2019 Part of the "Juvinale" Animation Jury
July 3rd 2019 "In Trance it" at "Under the Radar" Vienna
June 3rd - 7th 2019 "In Trance it" at Animafest Zagreb
May 29th - 30th 2019 "Vienna - All Tomorrows" @ Volx Margareten/Volkstheater Wien
May 7th - 12th 2019 Exhibition at Anifilm Trebon (CZ)
April 27th & 28th 2019 "In Trance it" at Crossing Europe Filmfestival Linz (AT)
March 31st 2019 "Vienna - All Tomorrows" @ Volx Margareten/Volkstheater Wien
March 25th - 29th 2019 "In Trance it" at Monstra Intern. Animation Festival Lisbon (PT)
March 14th 2019 Next Comic Festival, Linz (AT)
March 9th - 12th 2019 with gold extra: "East Doc Interactive Conference" Prague (CZ)
February 21st - 24th 2019 "In Trance it" at Animac Lleida Intern. Animation Festival (ES / CAT)
February 1st - 3rd 2019 "Ex Terrat" @ Rising of Lusitania - Animadoc FilmFestival Liverpool
January 18th/19th 2019 Open Media Award
December 11th 2018 gold extra Open Studio: Digital-Analog Animation, Kunstverein Salzburg
December 4th - 9th 2018 "The Why Cycle" @ Animateka Ljubljana
November 30th - December 9th 2018 "Until we coldeidescape" @ London International Animation Festival
November 26th 2018 In Wirklichkeit Animation, Museumsquartier Vienna
November 21st/22nd 2018 "The Why Cycle" @ Two Day Animation Festival - Best Austrian Animation 2018
November 16th-18th 2018 "Vienna - All Tomorrows" @ Volx Margareten/Volkstheater Wien
November 9th to 11th 2018 "Ex Terrat" @ StopTrik Festival ŁÓDŹ (Poland)
November 1st 2018 Concert Visuals for "Madame Humtata", Tanzhouse Festival Salzburg
October 25th to 28th 2018 "Until we coldeidescape" @ Punto y Raya Festival
October 16th 2018 "Daisy" @ Museum of Natural History, Marseille, Fête de la Science
October 4th to 7th 2018 "Ex Terrat" @ StopTrik Festival Maribor
September 28th 2018 to October 7th 2018 "If we had only tried" at Anim´est Bucharest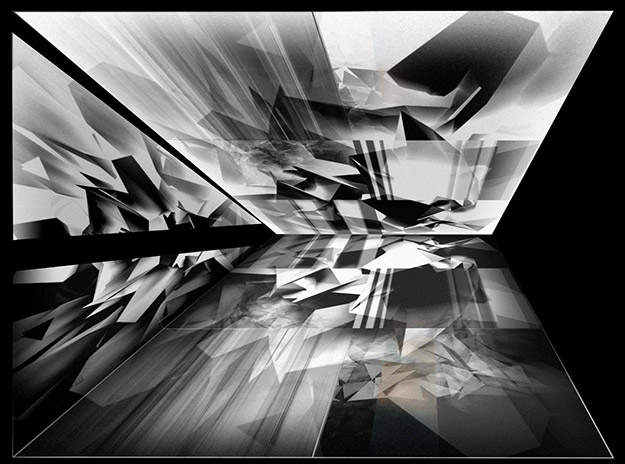 Recent Dates

September 26th 2018 gold extra participation at Science meets Fiction Festival, Das Kino Salzburg
September 14th to November 5th 2018 Exhibition Participation Asifakeil 101, Museumsquartier Vienna
August 29th to September 7th 2018 Participation at Schmiede 2018
August 7th to 15th 2018 gold extra´s "The Fallen" at Sziget Festival Budapest
August 2nd 2018 Opening "Lifass-Eule"
June 6th - 10th 2018 "Until we coleidescape" and "Ex Terrat" @ Asolo Art Film Festival (IT)
June 6th to 16th 2018 "Stranger Home" & "SH VR" by gold extra, connected to Sommerszene Salzburg
June 2nd 2018 "Ex Terrat" at Kurzfilmnacht Kulturschiene Salzburg
May 25th - June 9th 2018 "Vienna - All Tomorrows" @ Volx Margareten/Volkstheater Wien
May 24th - May 28th 2018 Under the Radar Symposium & Screenings Vienna
May 10th - June 20th 2018 Keimzelle Exhibition at Museumspavillon Salzburg/Mirabellgarten
April 25th - 30th 2018 "The Why-Cycle" @ Crossing Europe
March 16th/17th 2018 "Until we coleidescape" at Landshuter Kurzfilm-Festival
March 15th 2018 "Until we coldeidescape" @ Diagonale Graz
March 8th - 18th 2018 Ex Terrat" @ Monstra International Animation Film Festival Lisbon
February 20th 2018 gold extra Open Studio: Virtual Reality
January 23rd -28th 2018 "Ex Terrat" @ IbizaCinefest 2018
December 7th - 10th 2017 "Until we coleidescape" at Animateka Ljubljana
December 8th-9th 2017 "Ex Terrat" @ Best Independents International Filmfestival Karlsruhe
December 1st 2017 This Human World Festival, gold extra´s "From Darkness"
November 22nd - 26th 2017 "Ex Terrat" @ Pori Filmfestival (FI)
November 24th 2017 "Until we coleidescape" at Interfilm Berlin
November 22nd/23rd 2017 "Until we coleidescape" at Best Austrian Animation Festival
November 16th 2017 "Ex Terrat" @ Invideo 2017, Milan (IT)
November 14th 2017 "The Why Cycle" - Exhibition Opening at Asifakeil
November 11th - 19th 2017 "Ex Terrat" at Red Rock Film Festival (US)
November 10th - 12th 2017 "Ex Terrat" at Hollywood North Film Festival, Ontario (CAN)
November 9th - 12th 2017 "Ex Terrat" at CutOut International Animation Festival (MEX)
November 9th - 11th 2017 "Ex Terrat" at PSSST! Film Festival, Zagreb, Croatia
November 3rd - 11th 2017 "Ex Terrat" at TIFF, Tirana International Film Festival
November 3rd - 11th 2017 "Ex Terrat" at Winchester Short Film Festival (UK)
October 28th - November 20th 2017 "Ex Terrat" at Multivision Festival St. Petersburg (RUS)
October 21st 2017 "Ex Terrat" @ 14. Konstanzer Kurzspielfilme (GER)
October 19th 2017 Presentation of the Magazine "IntotheWeb", ArtUniversity Linz
October 13th-18th 2017 "Until we coleidescape" at Taichung International Animation Festival, Taiwan
October 12th-20th 2017 "Ex Terrat" @ Nice Film Festival (FR)
October 12th 2017 Cinema del Arte Milan (IT)
October 6th - 30th 2017 "Impulse" @ Microwave-Festival Hongkong
October 10th-14th 2017 "Ex Terrat" @ ArtCity Short Film Festival Buea, Cameroon
October 7th-14th 2017 "Ex Terrat" @ International Film Festival Bali, Indonesia
October 6th-14th 2017 "Until we coleidescape" at Animatou Geneve, International Animation Film Festival
October 6th-15th 2017 "Ex Terrat" @ 14th Sedicicorto International Film Festival, Forli, Italy
September 30th 2017 "Ex Terrat" @ ReAnima Bergen (Norway)
September 29th -October 8th 2017 "Ex Terrat" and Talk/Presentation with "Until we" @ Anim´est Bucharest (RO)
September 22nd - October 15th 2017 "Ex Terrat" @ CyborgFilmFestival Competitive Section Anime (Umbria / Tuscany / Liguria)
September 20th-30th 2017 Schmiede
September 15th-16th 2017 gold extra at PlayAustria
September 13th-16th 2017 gold extra with From Darkness @ A Maze Johannesburg
September 12th 2017 "Ex Terrat" at "Rooms of our Time", Salzburger Kunstverein
September 7th-11th 2017 "Until we coleidescape" at Ars Electronica Animation Festival
August 31st - September 17th 2017 "Ex Terrat" @ 22nd Portobello Film-Festival London
August 9th - 15th 2017 "Sziget Festival", Budapest, conncected to "Path Out"
July 25th-29th 2017 "Ex Terrat" @ CIMIFF 2017, 2nd Ciudad de Mexico International Film Festival
July 14th-18th 2017 "Shadows on Lights" at "Animation now! - New Zealand Int. Animation Festival", Auckland
July 10th-14th 2017 Lecturer at "GameDesignCamp"
July 6th-9th 2017 gold extra at Reversed Festival
July 5th-28th 2017 "Picture in Picture" @Mitgebracht-Exhibition: Centre for contemporary Art, Podgorica, Montenegro
June 23rd 2017 "Until we coleidescape" nominated at Visual Music Award
June 18th 2017 "Shadows on Lights" at Melbourne International Animation Festival
June 17th 2017 "Until we coleidescape" at Festival d´Annecy (Closing Ceremony)
June 5th-10th 2017 "Shroom-17" at Animafest Zagreb
June 9th 2017 gold extra at Subotron Arcademy
June 3rd 2017 "Until we coleidescape" at ViennaShorts-Festival
May 31st 2017 Talk at "Under Radar" Symposium Vienna
May 29th 2017 "Ex Terrat" at Contemporary Austrian Animated Experiments 2017, Metro Kino Vienna
April 27th/29th 2017 "Until we coleidescape" at Crossing Europe Festival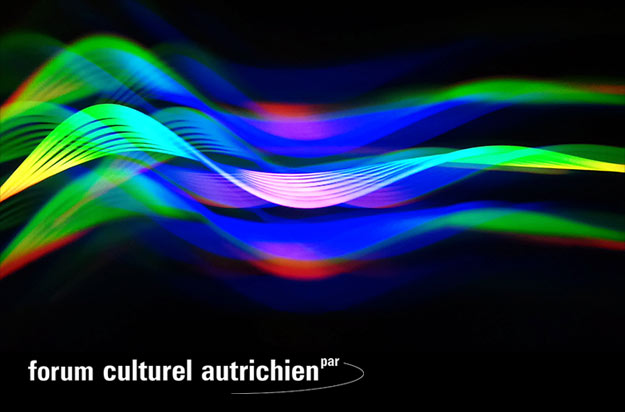 My abstract Animation Film "Until we coleidescape" is going to be shown at the Festival International
du Film d´Animation d´Annecy´s Closing Ceremony on June 17th 2017, 8.30 pm. Infos.
Thanks to Austrian Cultural Forum Paris for Support!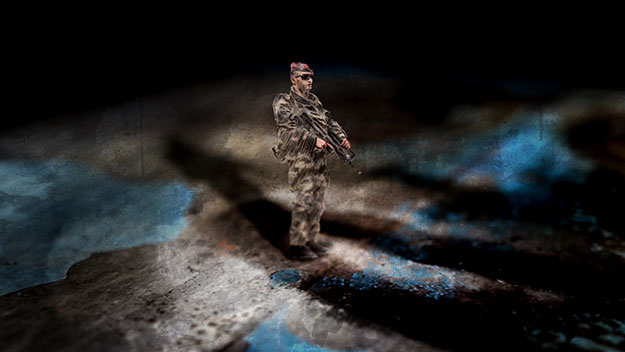 "Ex Terrat" wins at Budapest Short Film Festival 2016 - Best Experimental
Current Festival-List "Ex Terrat"
December 5th - 11th 2016: Animateka Ljubljana (Slo)
November 17th 2016: One Day Animation Festival / Best Austrian Animation
November 15th - 20th 2016: Ex Terrat at Internationales Kurzfilm Festival Berlin (Interfilm)
Sept15th - Sept18th 2016: Linoleum International Contemporary Animation and Media-Art Festival Kiev,
September 17th 2016: Berlin: "All night wrong" - Art Exhibition
September 11th / September 17th / Oct 1st 2016: visionXsound Festival
Sept 8th - 12th 2016: Prix Ars Electronica 2016 - Animation Festival
August 30th - Sept 3rd 2016: Budapest Short Film Festival, Hungary,
May 8th 2016: Oberhausen International Short Film Festival 2016,
April 21st 2016: Crossing Europe Filmfestival 2016,
April 6th 2016: Exhibition/presentation/talk At Salzburger Kunstverein (gold extra)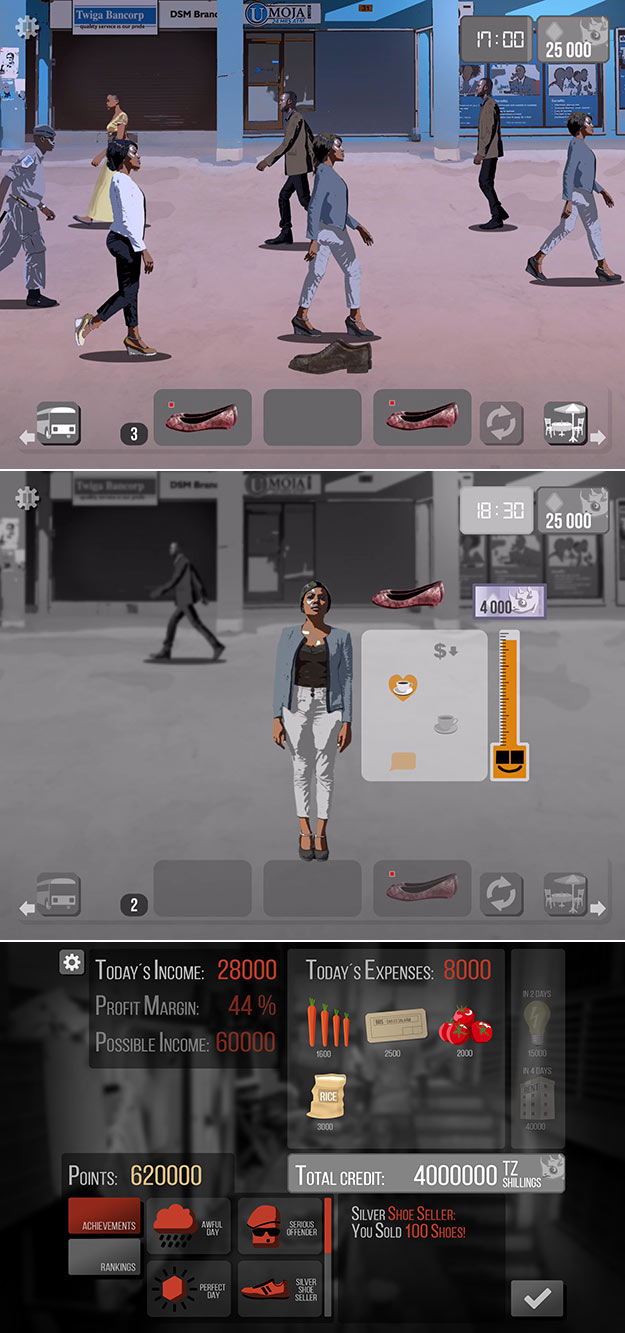 Documentary Game "Sole City" by gold extra. Our first Presentation is on
May 26th 2016 at the Ethnological Museum of the University of Zurich.
More Infos and Download (for iOS and Android) can be found here.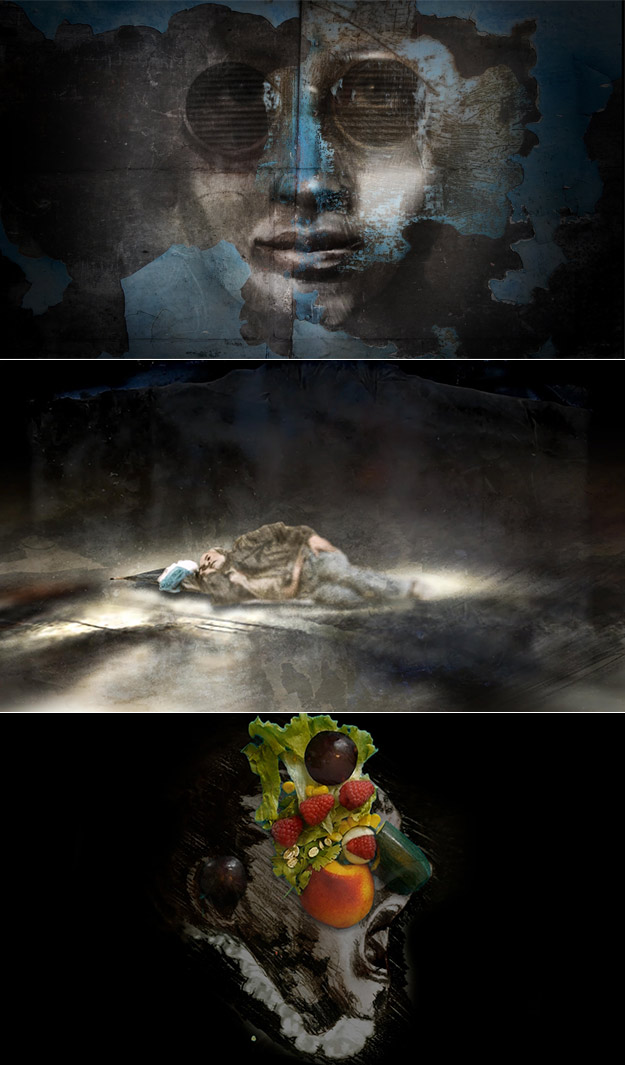 New Experimental Animation "Ex Terrat" - first Screenings @CrossingEurope
Film Festival Linz and @ 62. Internationale Kurzfilmtage Oberhausen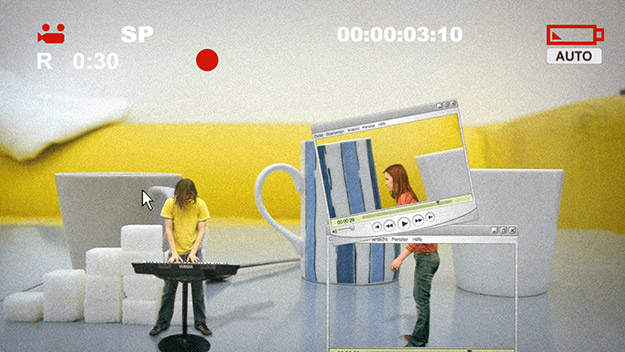 If we had only tried wins @ Golden Kuker International Animation Film
Festival - Best Animated Music Video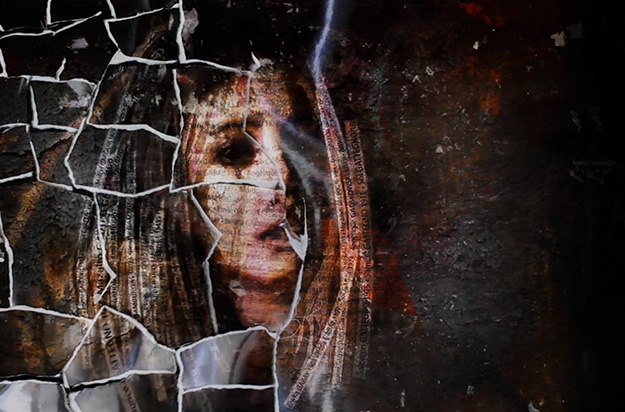 July 2015: Residency at Cité International des Arts Paris: New Animation
("Ex Terrat") in Progress.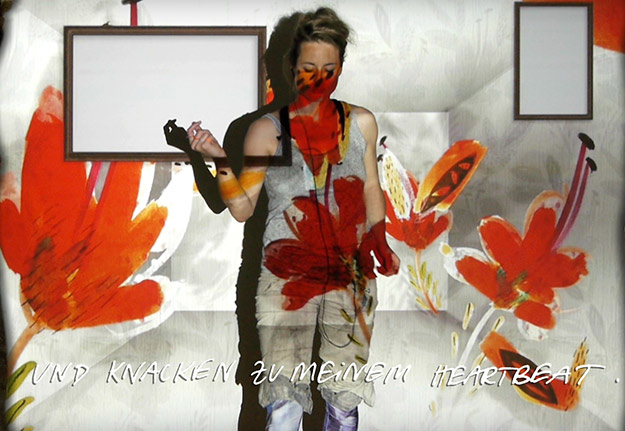 Bachmann Preis 2015 - Video Portrait for Teresa Präauer (July 2015)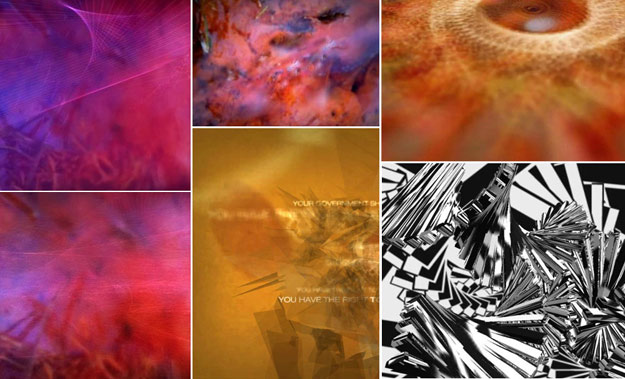 Visuals for the Electro Jazz Act DA!, January 2015
"Mt. Plywood I" - Music Video for M185, Nov. 2014
"Totem´s Sound" - Game and Discovery-Tour with a Tablet, by gold extra
Opening: September 21st 2014, @ Ethnological Museum Berlin
"Interactive We-All-Wall-Changer", AR-Experiment created at Schmiede 2014.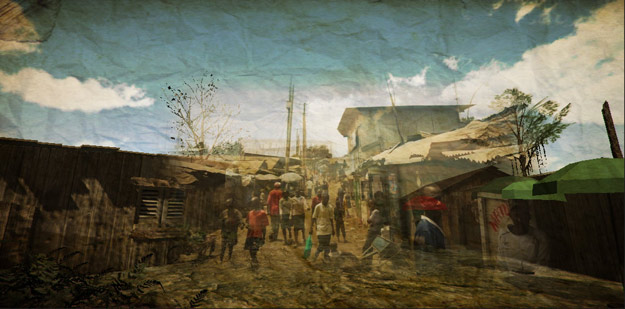 Still from the game/interactive movie "From Darkness", connected to gold extra
"Soon" - Music Video for M185, 2014
"Impulse" by Reinhold Bidner / Georg Hobmeier.
Winner Jury Prize "Night of the Light" @ Vienna Independent Shorts Festival 2013.
Music Video "If we had only tried" for Sharon and the Stones
2nd Place Content Award Vienna 2012 (Shorts Category).