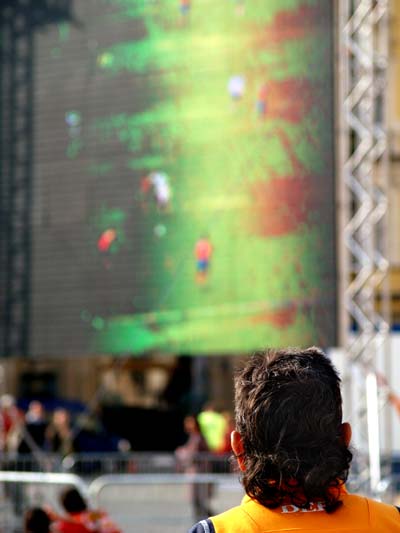 Juhu, finally the soccer championship has landed. and many games will be shown at staromestska namesti. (old town square). Austria is not included (as always)...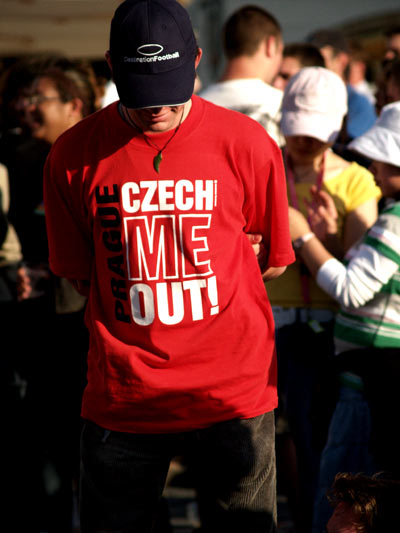 ...but at least czech republic is included. they will play in a 3 days, therefore some promotion campaigns were started....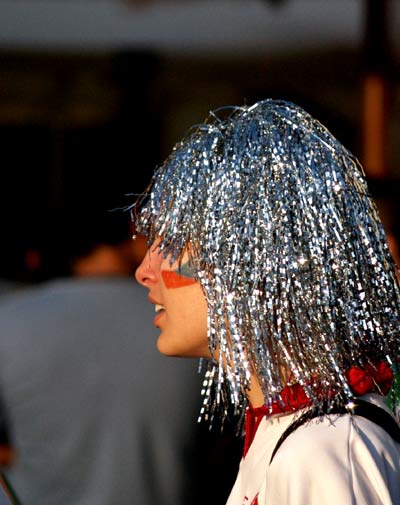 czech promo-campaign pt2. hmmm...but of course the focus today was on...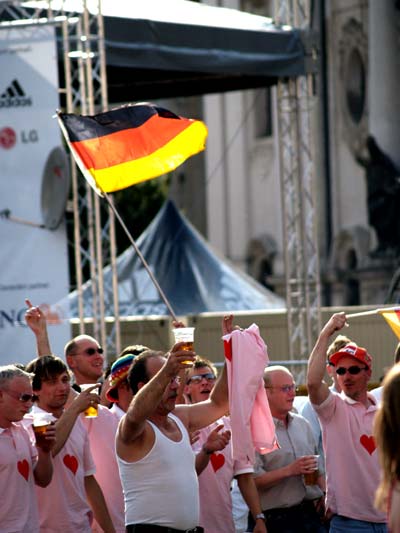 ...Germany. They played against Costa Rica. The pictures show the "new German". He has heart and there´s a certain trend to pink...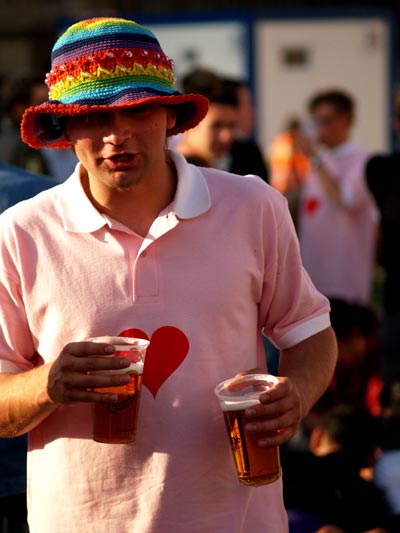 ...everything fits together here. The pink t-shirt, the drink(s) and the hat. "hart aber herzlich"...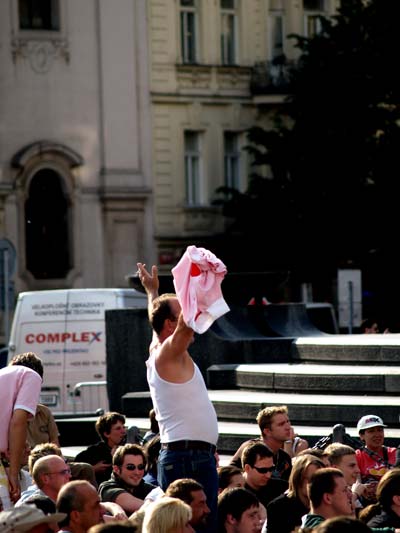 2:1!!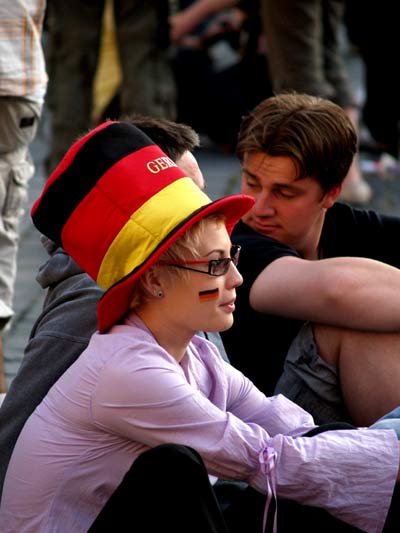 the trend to pink everywhere...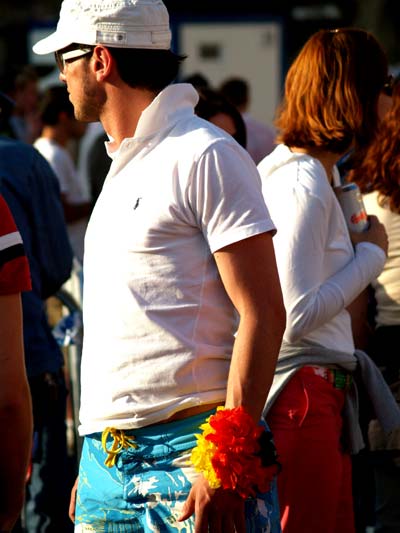 not pink but somehow pink...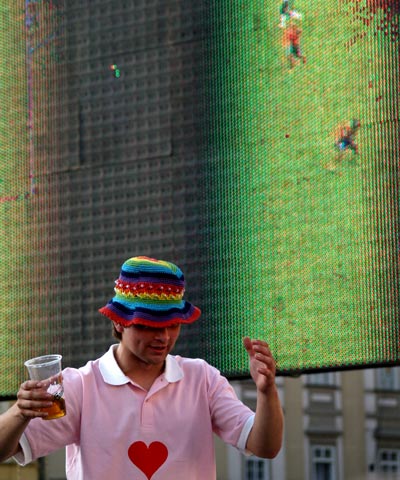 where did I leave my 2nd drink?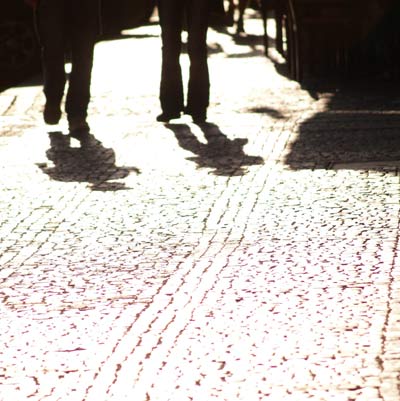 the beautiful evening sun in the break was better than the german defense.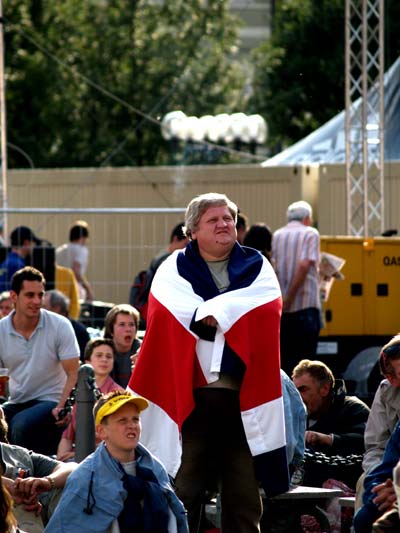 fashion from Costa Rica...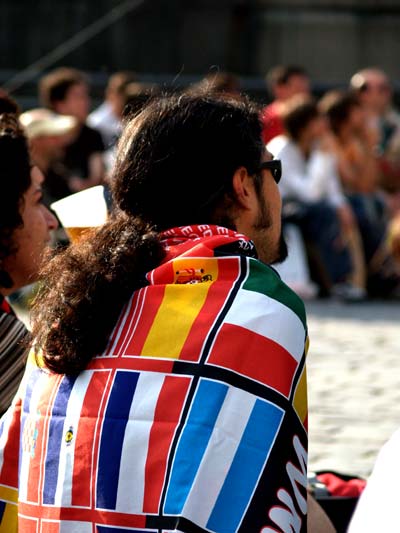 ...and fashion from a cosmopolitan.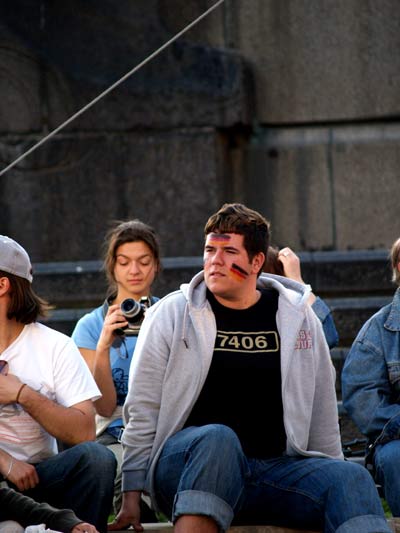 He was not too happy about the 2nd goal of Costa Rica...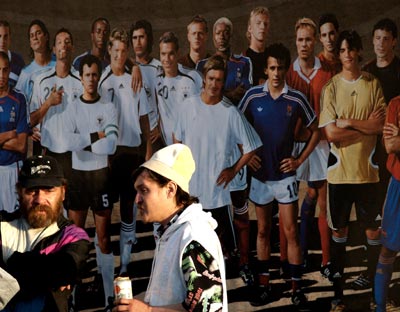 and they were not too happy about the final result...Germany won 4:2...Gary Lineker´s words are true one more time: "soccer is a simple game with 22 people, who run around and kick the ball, and a referee who makes stupid mistakes. and in the end, Germany always wins..."
Next Day: England vs. Paraguay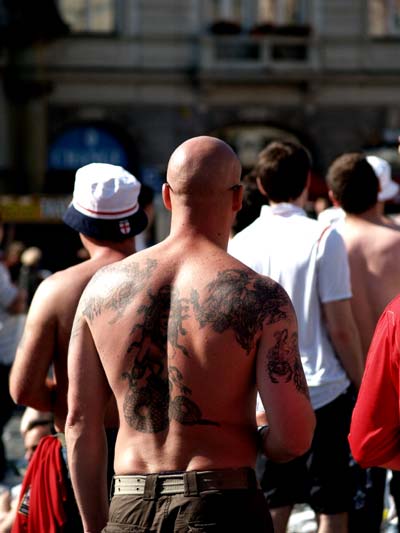 the british fans looked different....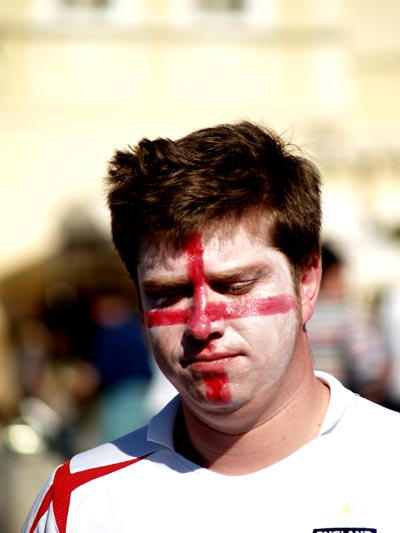 their team was not really great......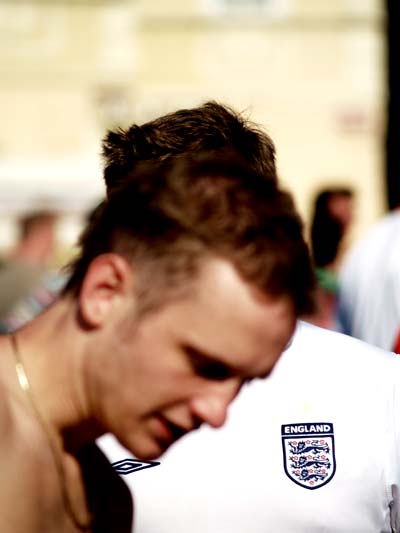 hmmm...something´s wrong here...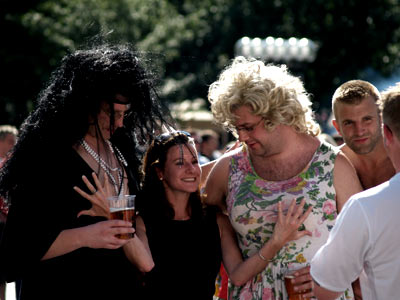 hmmm...something´s wrong here too...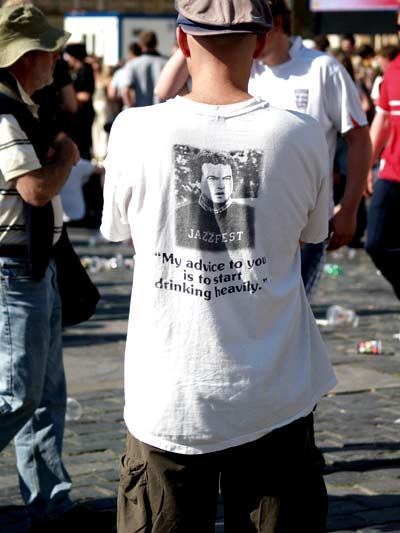 and that´s exactly what the British fans did...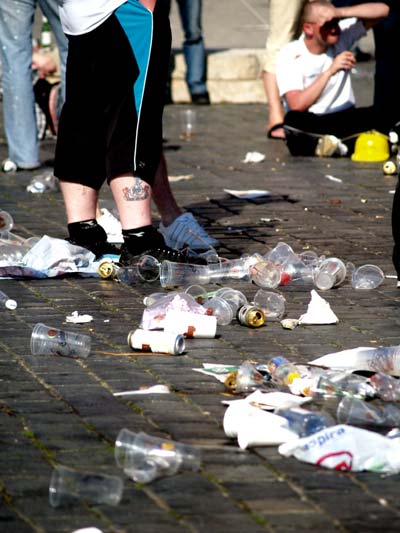 as a result they behaved quite different...(let´s stay polite)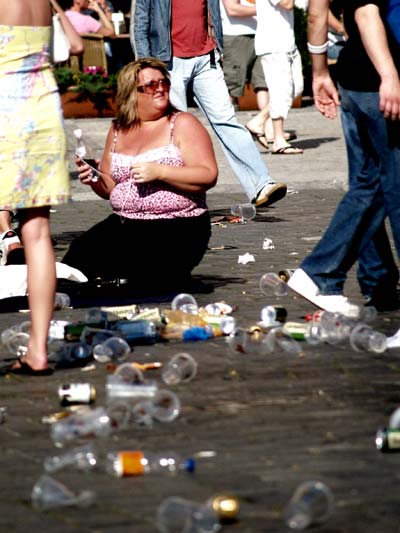 hmmm...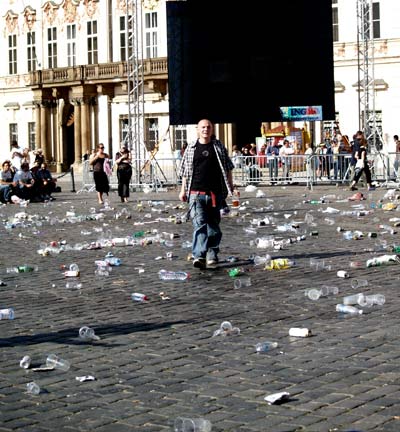 but at the end the british fans found a reason to stay on the waste-dump they made out of one of the most beautiful squares on this planet....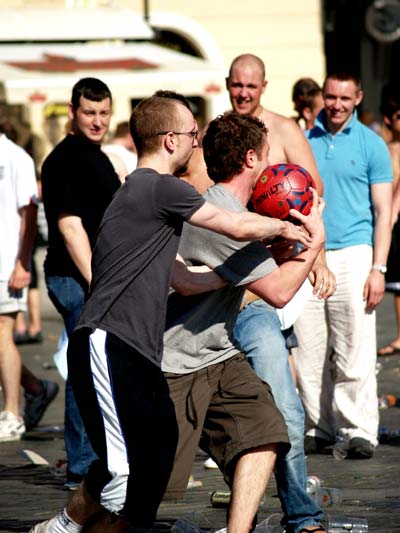 ...yes, they played (something like) football on it...but not the whole 90 minutes...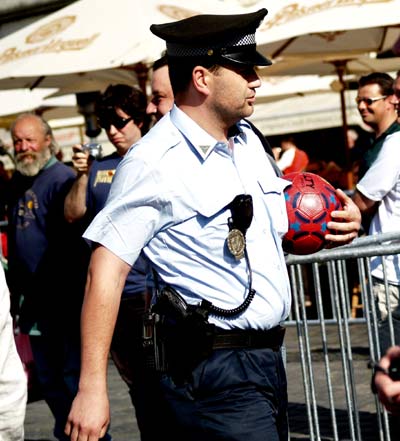 ...the czech referee saw some bad fouls and decided to cancel the game at an early stage...