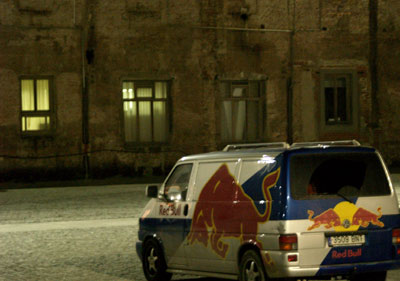 austria at arco :) in that case medialab madrid
I was happy to present there some work as well, and as a "side project" I tried to find the sun and some blue sky, which is a not really tough task in madrid, even in february...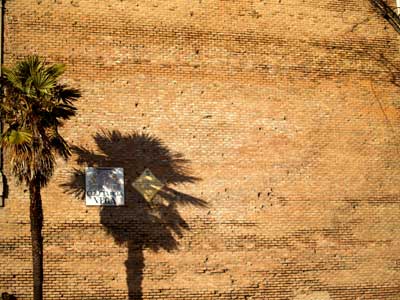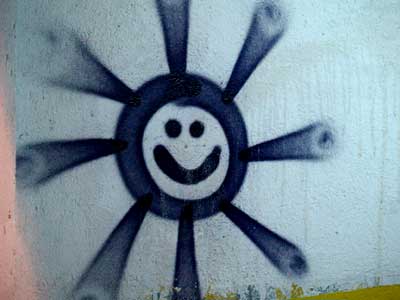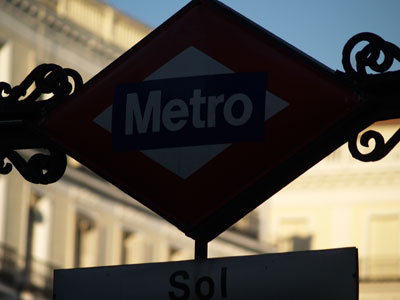 the blue series: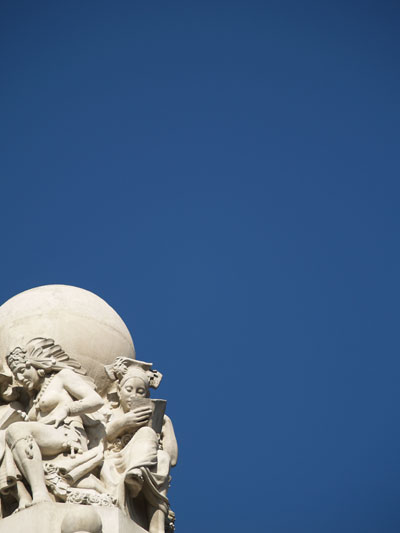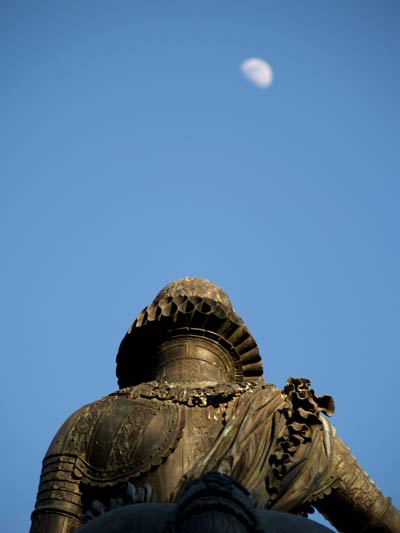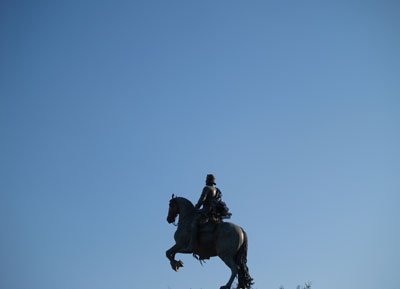 as the following pictures show, madrid currently suffers from one of the toughest winters in the last decades. that´s really what madrid people said!!!! :)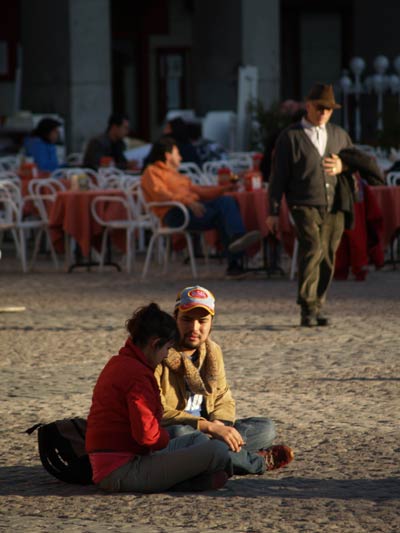 it´s tough to sit in the sun...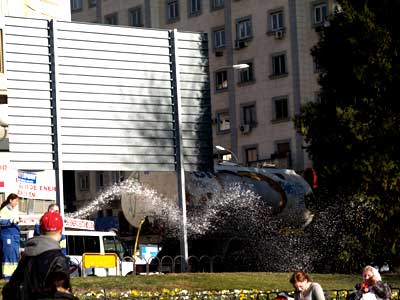 ...and even more tough to water the flowers to prevent them from drying out...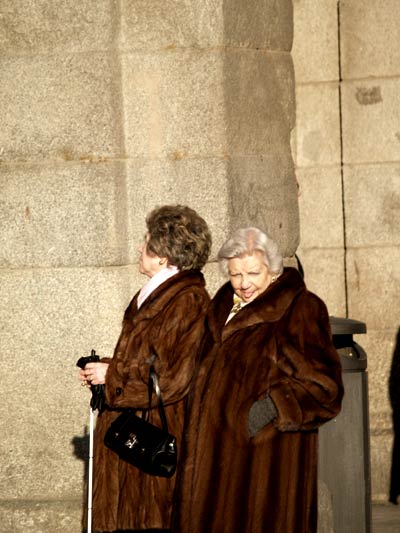 and it´s not fair if you don´t have a realistic chance to show your winter haute couture :) many people in madrid act AS IF they have winter (scarves, gloves, etc.)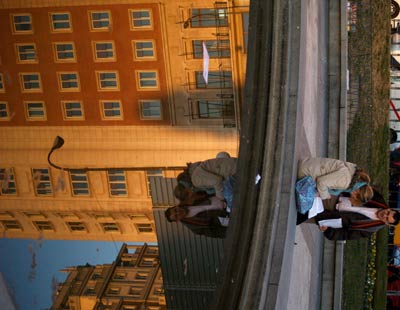 another tough picture from the evening sun.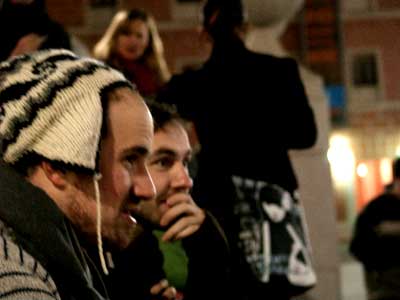 the "austro-german" friedrich and the "austro-american" zach :) right in that moment we discussed that MY camera is the only camera with "ultra-sonic-dust-reduction". wow. sory for the n.e.r.d. talk...but you can see in the glance of their eyes what their life would be if they could also have a camera with "ultra-sonic-dust-reduction"...which of course will never happen :) "happier through technology", "vorsprung durch technik" :) once again, sorry for the n.e.r.d.-talk.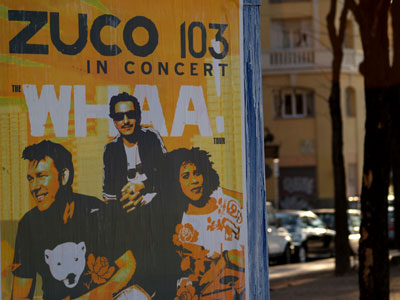 zuco 103 also went from prague (where I have seen them live at palac akropolis) to madrid. just like me...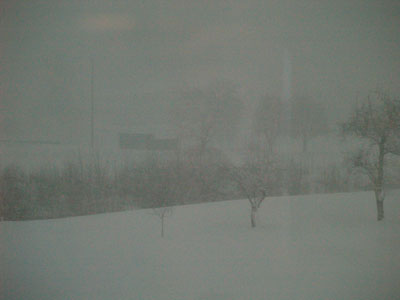 and never forget: austria is also quite nice in february...a picture from upper austria 2 days later...no postproduction in this picture!!!